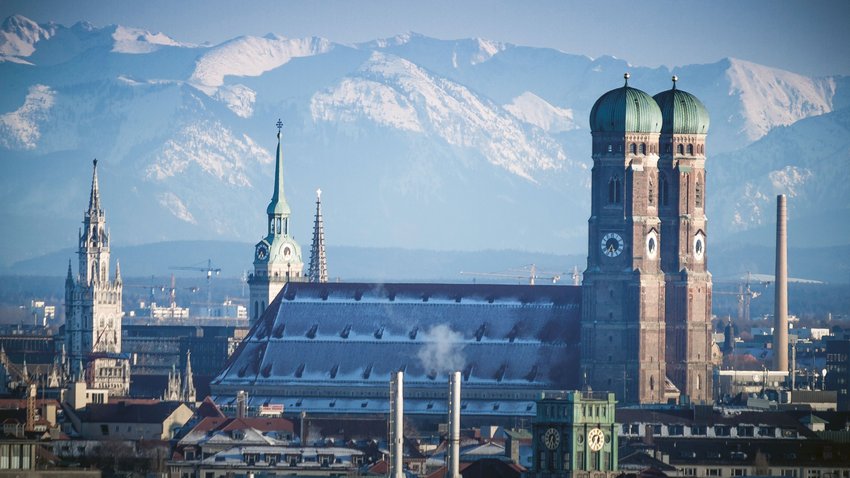 Win a trip for two to Munich!
With a little luck you could win a travel voucher for a trip to Munich and try out the following tips for yourself. How? Just complete the crossword puzzle and use the form to send the keyword to the editorial department. Good luck!
Closing date for Munich: 31.3.2021
Things to do in Bavaria's capital
FRANK PROCHNOW won with the correct solution word VARBERG from the last issue 1/20. Congratulations and have fun in Paris!
Instructions
Solve crossword puzzles online
Enter the solution word and personal data in the form and send it
Have fun!
Things to do in Bavaria's capital
Visit our Marienhof infrastructure project
Just behind the famous town hall we are building the new Marienhof station, the central stop on Munich's Second Core S-Bahn Route. The new station is located around 40 m below the surface and is the deepest tertiary construction project in Munich's history. Come and have a look! You can read more about this exciting civil engineering project here .

Deutsches Museum
The largest technology museum in the world, but also an exhibition space and a huge playground. Visitors can turn knobs, operate levers and switches, handle many of the exhibits and in so doing learn at first hand about the wonders of science and technology.

See for miles from the Olympic Tower
The 290 m high tower stands in the middle of the Olympiapark, created for the 1972 Olympic Games. There is a terrific view from its observation platform: you can see the Olympic Stadium, the Olympic Hall with its world famous tent roof construction, the 850,000 m2 of park grounds and the whole city of Munich.

The "city's living room"
At 22,000 m2 Munich's biggest market, the Viktualienmarkt, offers a huge range of fresh products sold by bakers, butchers, fishmongers, delis and flower stalls. Food stalls and a friendly beer garden (complete with maypole) encourage visitors to spend time socialising together.

A piece of Italy
The Gärtnerplatz was built in 1860 as the central square for the district of Isarvorstadt. These days its Mediterranean flair and its many bars, restaurants and shops make it a central focus of this trendy part of the city.