Laying pipes without digging with E-Power Pipe
Can you really lay pipes for hundreds of metres without digging up the ground? You can with E-Power Pipe. Implenia Trenchless is using the innovative process to build the SuedLink, an almost 700 km long direct current electricity cable in Germany, thus making a contribution to the country's energy transition.
Germany has set itself an ambitious goal: by 2050 it wants at least 80% of its electricity supply to come from renewable energies. This is a huge challenge to the power grid – because green electricity is currently generated predominantly in the wind-rich north and in the sunny south of the Federal Republic. If the country is to have a stable and secure electricity supply in future, it needs to upgrade its power grid to this changed production structure. This is where SuedLink, the biggest grid expansion project in Germany and Europe, comes in. At almost 700 kilometres in length, this direct current power cable should be transporting wind power to the south and solar power to the north by 2026. Making SuedLink a reality is the responsibility of grid operators TenneT and TransnetBW.
State-of-the-art trenchless technology
The whole of SuedLink will take the form of an underground cable – and Implenia is helping to build it. As part of a joint venture, Implenia Trenchless has, for example, installed a 3x455 metre cable conduit at the Großgartach substation. Three parallel bores were drilled with between 2 and 5 metres of overhead coverage. The conduits laid by Implenia using its trenchless method will later accommodate the SuedLink underground DC cable. One particular difficulty was that the conduit runs right next to a road which curves to the right rather than being dead straight.
So in a pilot project Implenia used the E-Power Pipe method developed by German manufacturer Herrenknecht for the drilling. The E-Power Pipe method is designed for trenchless installation of small-diameter product pipes at shallow depths. Over long distances of more than one kilometre, both pressure-resistant and non-pressure-resistant product pipes can be installed quickly, reliably and precisely.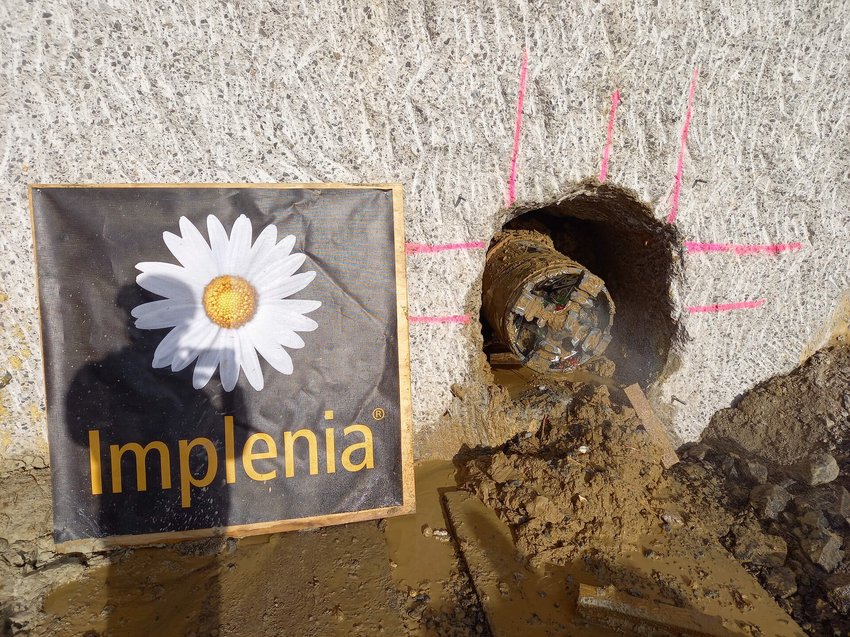 Environmentally friendly all-rounder
At the heart of the E-Power Pipe technology lies a fully remote-controlled tunnel boring machine fitted with a jet pump and an integrated hydraulic power pack. This first of these "AVNS" or slurry machines was used for only the fourth time at Grossgartach.
With a high degree of precision, the machine can keep to the planned route and safely cross under existing infrastructure such as pipelines, roads, railways and streams. This was very important at Grossgartach because the whole area lies in a groundwater protection zone. A storm drainage channel and several high voltage power lines also had to be negotiated. All of this complicated infrastructure meant that it would have been impossible to dig an open trench in the conventional manner.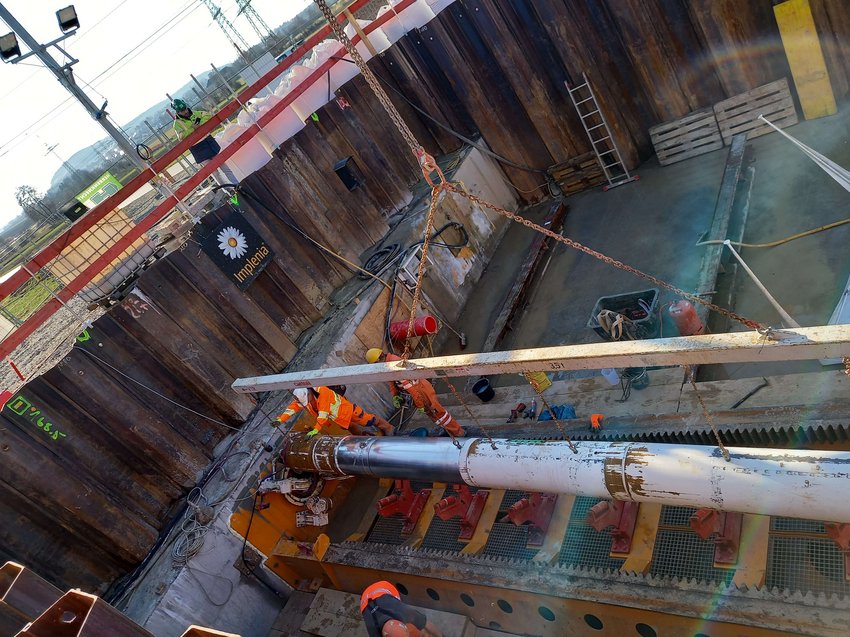 With the E-Power Pipe method, pipes can be laid over long distances with little environmental impact because the surface and soil structure remain largely undisturbed. This makes it an environmentally friendly alternative to open trench construction in demanding terrain. Another positive aspect is that use of construction machinery and trucks is greatly reduced, which cuts noise pollution and emissions.
Implenia is the first company to use the E-Power Pipe method in this way. It has already rented the required machine, of which there is so far only one, for several projects. The machine is still in the pilot phase.
Comments from those involved
Florian Fischer, Project Manager, Implenia Trenchless
"Our experience with the method has been consistently positive."
"Feedback on the use of the method so far has been consistently positive and I am sure that we will be using E-Power Pipe more often in future. The valuable lessons we've learned working in Bacharach and Grossgartach represent an enormous knowledge advantage for Implenia, which will, of course, also benefit our customers."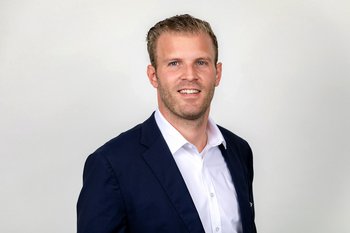 "The lessons we've learned working in Bacharach and Grossgartach represent an enormous knowledge advantage for Implenia."
Florian Fischer, Implenia Trenchless
Dr. Marc Peters, Director Business Division Energy, Herrenknecht AG
"Implenia is a market leader in a broad range of tunnelling and cable laying."
"Implenia is a market leader in a broad range of tunnelling and cable laying. Having been technology partners for decades, we are very proud that we can keep supporting Implenia with innovative technologies on its very challenging projects. Our E-Power Pipe system is setting new standards for the mechanical installation of very small diameter cable and pipework over long distances. The first project in Bacharach, which was successfully completed far earlier than planned, clearly showed the potential of the method. We're really happy that we're now able to support this next joint project for the SuedLink in Grossgartach with our state-of-the-art technology."
Wolfgang Kuhn, Bautechnik SuedLink, TransnetBW GmbH
"We're pleased to be gaining experience with this innovative method in close collaboration with Implenia."
"We're pleased that the work on the SuedLink substation in Leingarten gave us an early opportunity to gain experience with the innovative E-Power Pipe method in close collaboration with Implenia. After the cable conduit is installed using the trenchless method, we will be able to insert the SuedLink direct current cable – along the last, very challenging metres to the substation."